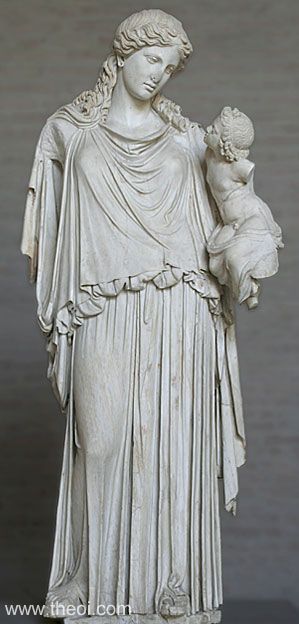 Whether or not your local weather patterns agree, it's coming on Spring, as the Vernal Equinox, Purim, and Easter will be only too glad to tell you. A whistle-stop Google tour tells me that it was Eirene (or Irene) who was the Greek goddess of peace and the season of spring (shown at right with Plutus, symbol of wealth, which is news to me since I thought he was symbol of either long-eared Disney dogs or demoted planets).
Good morning, Irene! What better goddess to invoke at this time, just on the heels of the five year annivesary of the Iraq war and the U.S. casualty count tipping over the 4,000 mark.
With spring comes news of more lesbians invoking or bearing the happy results of fertility. May our families contribute to more peace in the world. Here are this week's additions to or shufflings of buy prednisone mastercard LesbianFamily blogs:
Shrike & Whozat have (tentatively) moved from TTC to Expecting, as has the Sarahbean half of the Joulybean's baby blog team (the Joulybean half is still TTC). Huzzah, and good health to you gals. Or, to quote S&W, "Squeeeee!"
Creating a Miracle has joined the TTC crowd, having recently begun their IVF journey.
A rousing LesbianFamily welcome to the two new blogs, and a congrats to Joulybean and Sarahbean!